What will you "see" in a film by a director who doesn't see?
A documentary on a blind-from-birth person's filmmaking.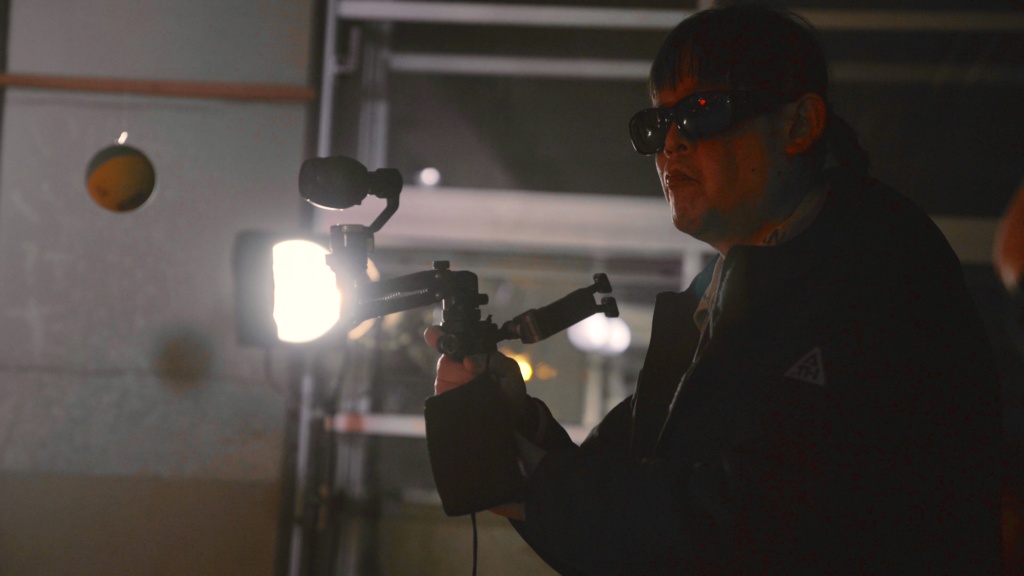 NIGHT CRUISING follows congenitally blind musician Hideyuki Kato as he pursues the realization of an expansive sci-fi short called GHOST VISION, a film within its own documentary film. The main subject, Kato Hideyuki, has never seen light but loves films. One day he decided to make his own film and starts to re-examine fundamental concepts such as color, the face, and two-dimensional expression etc. Working with a film production team, artists, and wide range of collaborators—including color experts, facial roboticists, hair stylists, voice actors, fight choreographers and VFX engineers—Kato directs the execution of his story about a non-sighted fighter and a telepath searching for a mysterious "ghost" in a future world. Through the challenges that Kato faces in filmmaking, he encounters the perspectives of sighted people. At the same time, the sighted staff glimpse the world without sight. Kato's pursuit becomes a deep interrogation of how sensory environments are perceived and rendered, offering new ways for viewers to think through their own assumptions about cinema and imagination.
The process of Kato's filmmaking enables viewers to witness something that lies in between sighted and non-sighted world, resembling the "ghost" that appears in his fiction film. Will we be able to capture the "ghost" that is drifting between us?